One of the great features of Warp is the ability to render a fully graphical UI. Of course this requires a screen and its subsequently one of the most common questions we get: what screens are availability? Back when we originally designed Warp, we paired it with a nice, but rather expensive 1.54″ MIPI display. While it was a great display it was made obsolete so many of the product driven components out there. But, not to worry, we have some great alternatives in the works. Here's a sneak peek!
This first one will be based around a 2.2″ LCD with a resolution of 320 x 240 and a resistive touch screen. As one of the smaller displays this measures in at about 40mm x 55mm. To mount warp, we're developing a carrier board that will fit behind the display, and Warp will click into it. The carrier board allows the display to be attached to warp along with the touch panel, but it'll do more than just that. It brings out some of the common interfaces you would typically find on our much larger Interposer Development board.  The small form factor carrier board adds features like USB serial console, boot mode pin access, as well as a nice collection of I/O enabling the pair (Warp + LCD) to be extended with a custom board.
The I/O pads can be populated with either a right angle header or a vertical SMT headers making it easy to work with.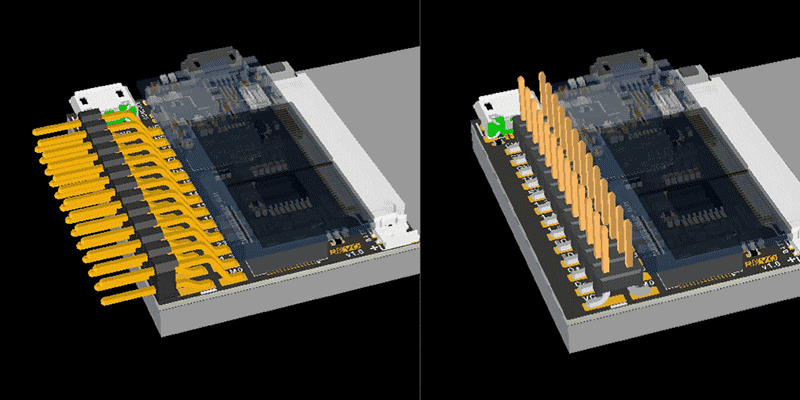 We'll be getting our first batch of these in soon so keep checking back. Let us know your thoughts and what you might want to do with this LCD module!